The DaVinci Dilemma (TM) Book & Blog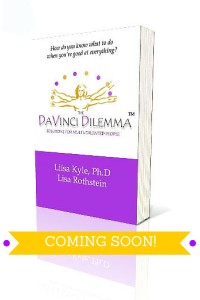 It's a blog.
It's an upcoming book.
It's solutions for multi-talented people, by Liisa Kyle, Ph.D and Lisa Rothstein.
Click here to go to The DaVinci Dilemma™ Website/Blog!
Or click the menu bar above to to work privately with one of the authors!